---
Mar 31, 2015 I build one arduino as ISP (in circuit serial programming) that can program other arduino, both firmware and boot-loader.
Normally arduino board can upload firmware by use software arduino via FTDI USB.
but when boot-loader of arduino board was lost, it can not upload by arduino software via FTDI anymore.
So i build one "arduino Pro Micro" doing as ISP for rescue other arduino board.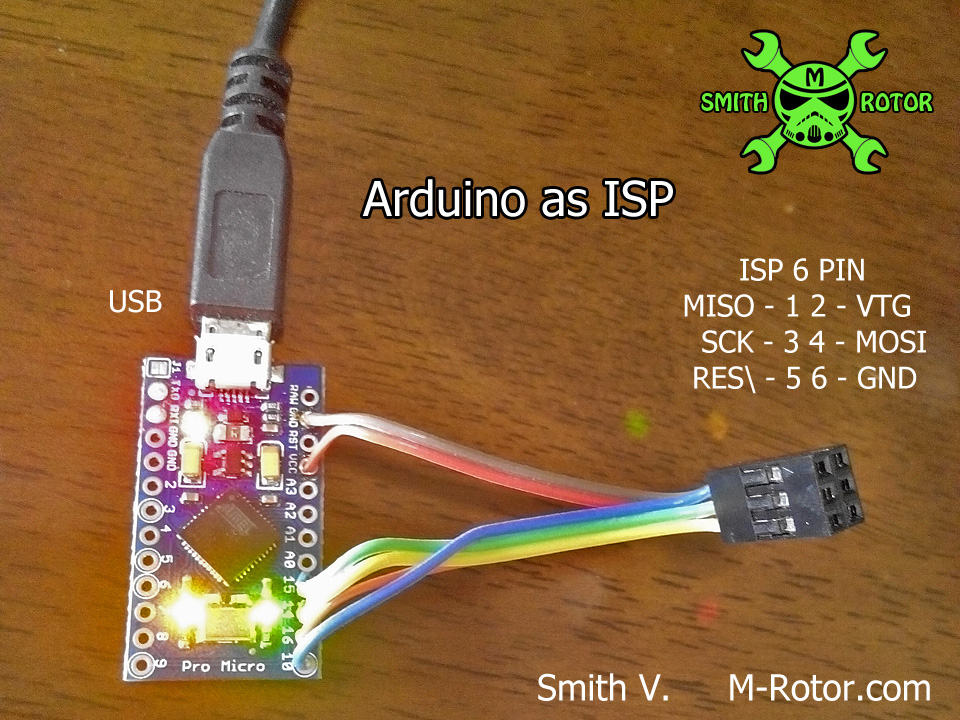 This arduino as ISP can re-program all board in this photo , you can see that other board have 6PIN-ISP.
indeed it can re-program most of arduino board.
my MAVLink-OSD-V2.1 don't work. i found that it lost firmware and boot-loader. So i build one arduino Micro as ISP for re-program it boot-loader and MultiWii-OSD firmware. now my MAVLink-OSD it work properly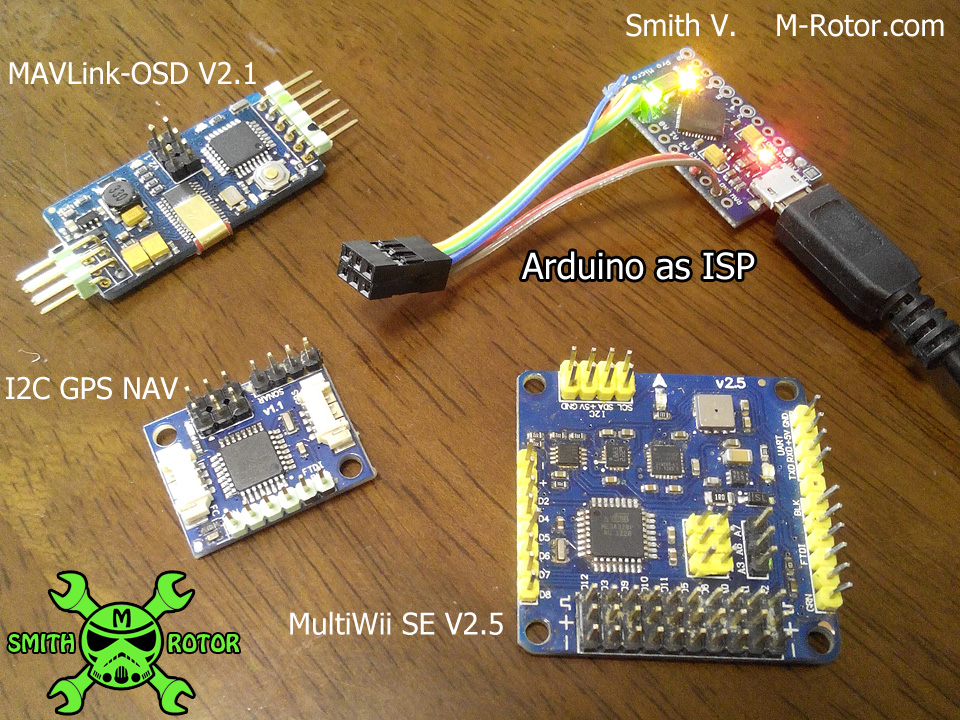 and i found that MAX7456 in board MAVLink-OSD, it so hot while operation, So i build heatsink for it .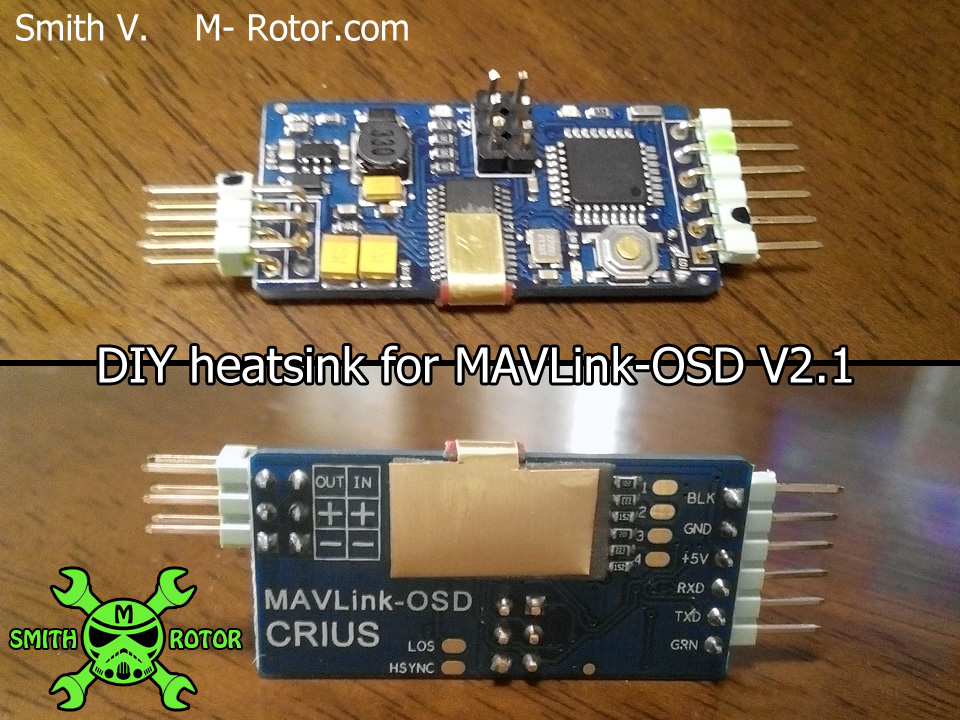 MavLink-OSD V2.1 that lost it bootloader and firmware, it was re-programmed bootloader by my build arduino-ISP.